As the owner of one of the largest and most successful Real Estate teams in the area, I can't thank SharpForm IT Integration enough, first for their excellent work and foresight with everything associated with a large move we made into a new office space. It was a big and very complex job and the team handled it with grace and patience as we worked through various issues and obstacles. The equipment, the cameras, the Wi-Fi, the printing network, the TV's mounted on walls, their thoughts, ideas, suggestions and beyond all were perfect, and everything was executed flawlessly. Everything the SharpForm team suggested ended up being great and we have been absolutely thrilled with the final product.

We worked primarily with Kaleob and Jeff for our big move but have had a close working relationship with the owner, Chris, for almost two decades. Everyone we've ever worked with (including anyone my 20-person team has ever worked with) is so talented, incredibly hardworking, and very skilled at their craft while also being fun to be around, helpful, resourceful, innovative, and so much more. The entire team possesses a can-do attitude and never makes us feel as if they are above any small question or task that is asked, always willing to take on anything we need.

I am beyond grateful to be able to offer such a valuable service to my team through our 24/7 monitoring and support with SharpForm, including nightly backups on our key systems to ensure nothing of importance to us is ever negatively impacted or lost. I am incredibly grateful for our decades-long relationship and appreciate the team as a whole and the tremendous service they provide to us, much of which being behind-the-scenes. Bottom line - Our team rarely has technology issues and when we do they are never are for very long thanks to Sharpform!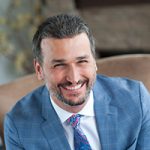 Steve Nassar
Premiere Property Group
SharpForm supports our daily IT needs and has helped us navigate through relocation and company growth. We can depend on their technicians to help with any issues that arise and to escalate the problem if they are unable to resolve it. They are proactive in suggesting and implementing programs and equipment that help our business run efficiently.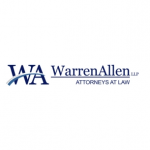 Warren Allen Partners
Warren Allen LLP.
Talk about white glove treatment. We keep getting impressed by the level of service and expertise provided by the SharpForm team. We have been with them for over 10 years, and they have continued to provide services to our constantly growing needs. We recently even signed up for their phone services, amongst other services we already have from them.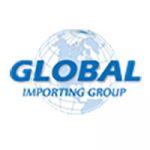 Mike Sharyan
Global Importing Group, Inc